Mob Psycho 100, S01E03
"An Invite to a Meeting ~ Simply Put, I Just Want to Be Popular ~"
a month ago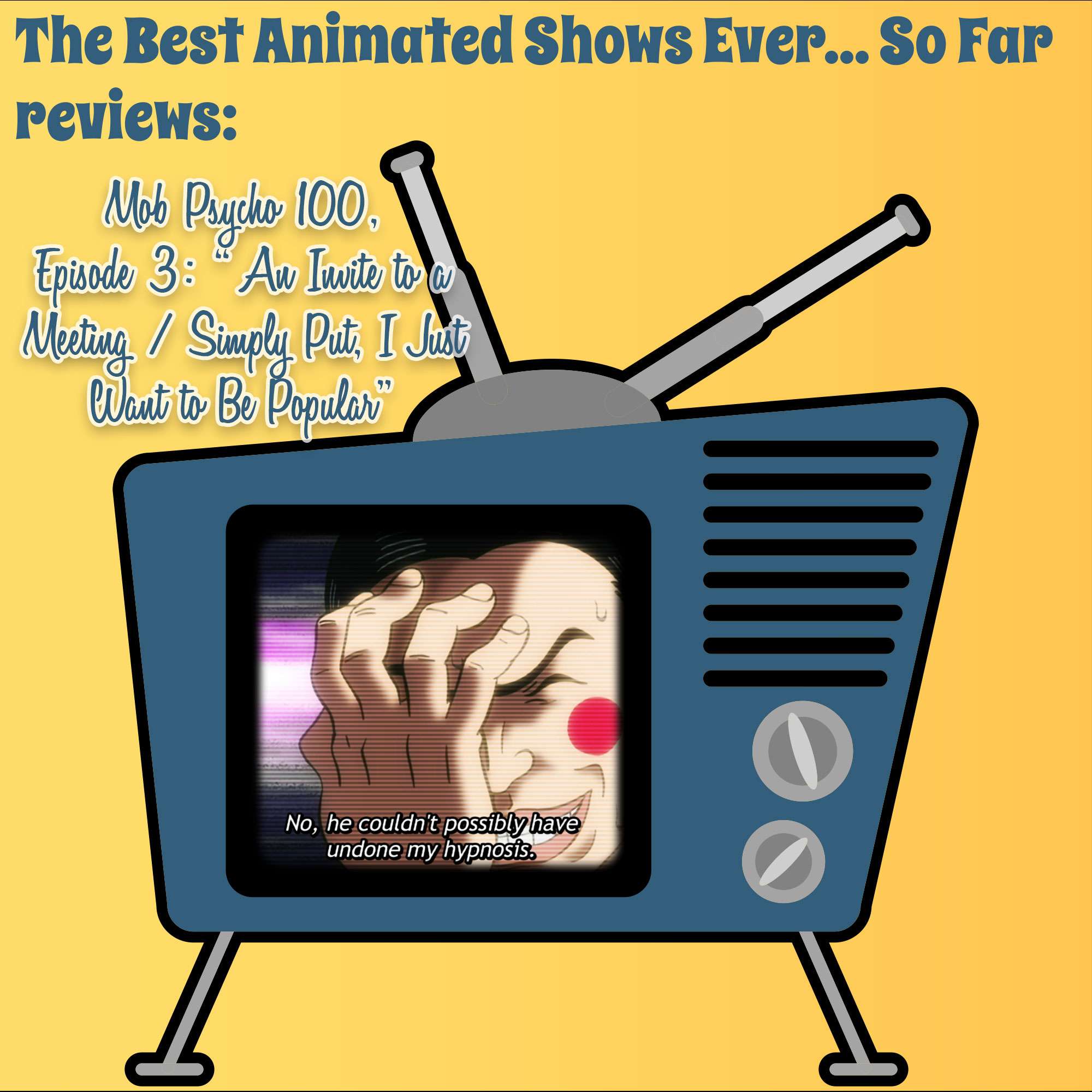 The boys wrap up their conversation on Mob Psycho 100 with a look at episode 3, "An Invite to a Meeting / Simply Put, I Just Want to Be Popular". They also talk about Battle Chef Brigade, Kantaro: The Sweet Tooth Salaryman, winning Hide-and-Seek strategies, and Australian Spit Takes, then choose the next show they will cover!
Thanks for tuning in to The Best Animated Shows Ever... So Far, where we watch, discuss, and rank every cartoon ever (eventually)!
If you've got a show you think we should watch, be sure to submit it to let us know by clicking here or by finding us on Twitter.
Follow the show on Twitter at @baseSFcast, or follow the hosts at @TroytlePower and @alsoknownasMC, or email us at baseSFcast@gmail.com.
Tune in next time!
Network Info
This podcast is a production of the We Can Make This Work (Probably) Network. Follow us below to keep up with this show and discover our many other podcasts!
The place for those with questionable taste!
Twitter, Facebook, Instagram: @ProbablyWork www.probablywork.com Email: ProbablyWorkPod@gmail.com
Support The Best Animated Shows Ever... So Far! by donating to the tip jar: https://tips.pinecast.com/jar/basesfcast